Software

Development

Ready solutions and custom development for your business
Our company
Our company has been developing SaaS and cloud-based software solutions in Japan for over 15 years. Our services cover various industries, including international trade, logistics, education and others. Either you are looking to sell your goods or services in Japan, or expand your business internationally, our solutions can help you achieve your goals.


Custom made software on a monthly subscription
No development costs, no initial investments
Do not spend money on expensive software, use DokoLink SaaS Solutions
Ready-made Software Solutions
By working close with various industries, we have developed a range of solutions for optimizing the business process.
Our technology
These are some of the technologies we use in our daily work.
Software
Custom Software Development
Our mission is to help Japanese companies adopt the latest technology to improve their business.

Our software can be customized to your operational requirements, so you do not have to change your working style - we adapt to yours!
Cloud-Computing

Our server-based solutions allows unrestricted processing power for your applications, modular development and any number of customizations. You can keep growing your service to better serve your customers and attract new ones.

Ecommerce Applications

Online sales have boomed even further since the Corona pandemic. Although off-the-shelf solutions are widely available, only by developing your own custom-made ecommerce solution, can your business outpace the competition and use technological innovation to achieve success!

Mobile Applications

Dokolink develops iOS, Android and Hybrid mobile applications for any industry. Designing a modern and engaging User Interface (UI) is crucial, next to the User Experience (UX) and the core functionality of the application. We also ensure a swift approval and publication on the mobile stores.

Legacy Systems

Companies need to innovate to stay relevant. Do you think it is time to upgrade to a modern system? Then look no further and contact us for a Free Consultation. We can remake legacy systems into user-friendly, dynamic and efficient ones, based on the latest technologies.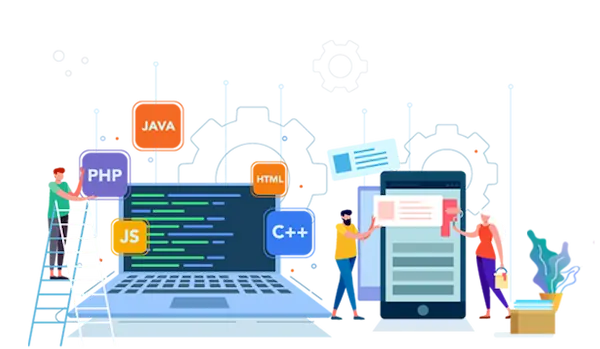 Get in touch
Let us help you improve your informational system
Contact US